SportsCenter of CT (located 784 River Rd. in Shelton) is now enrolling for their ever-popular Kids Kamp summer program! Kids Kamp is a state-certified camp with flexible scheduling and a variety of activities, all at an affordable cost (starts at $109 per weekly A.M. or P.M. session)!
Weekly sessions run June 14th through August 30th featuring planned activities and events customized to weekly themes to keep kids entertained and engaged. Even on rainy days, there are lots of fun activities for the kids like bowling and the arcade! Sign up for one week, a few weeks or the whole summer!
Just hear what this local parent has to say:
"I'm beyond excited to register my children for Kids Kamp for the second year! My kids have been asking when camp will start again. My oldest is 10 and my youngest is 4 - Kids Kamp does their very best to appease all age groups including switching up themes each week to keep things interesting! My kids raved about Tropical Week last year because they loved the obstacle courses and the water balloons! It is a great way for my kids to make friendships and socialize with other kids in a safe environment. As a mom, I feel the upmost confidence sending my children to Kids Kamp knowing they are being monitored appropriately and safely at such a reasonable price." - E. Carrano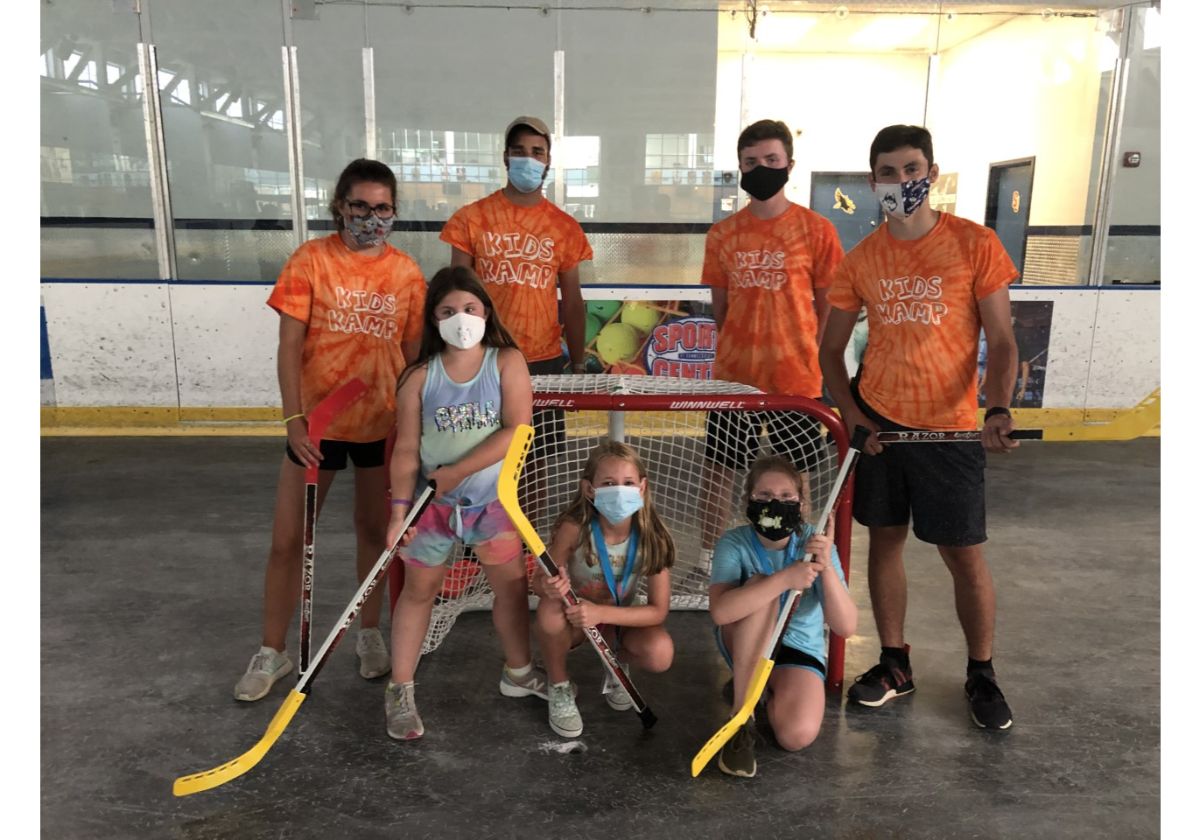 Kids Kamp has enthusiastic, compassionate young-adult counselors who enjoy working with children and who support campers' exploration and participation in all hands-on activities and events. Your child will have a blast at Kids Kamp! Consider enrolling today! To speak with the director or schedule a tour, please call 203-929-6500 ext 116
or email: kmarchitto@sportscenterct.com or Shudak@sportscenterct.com.
Be sure to mention that you heard about the program in Macaroni Kid!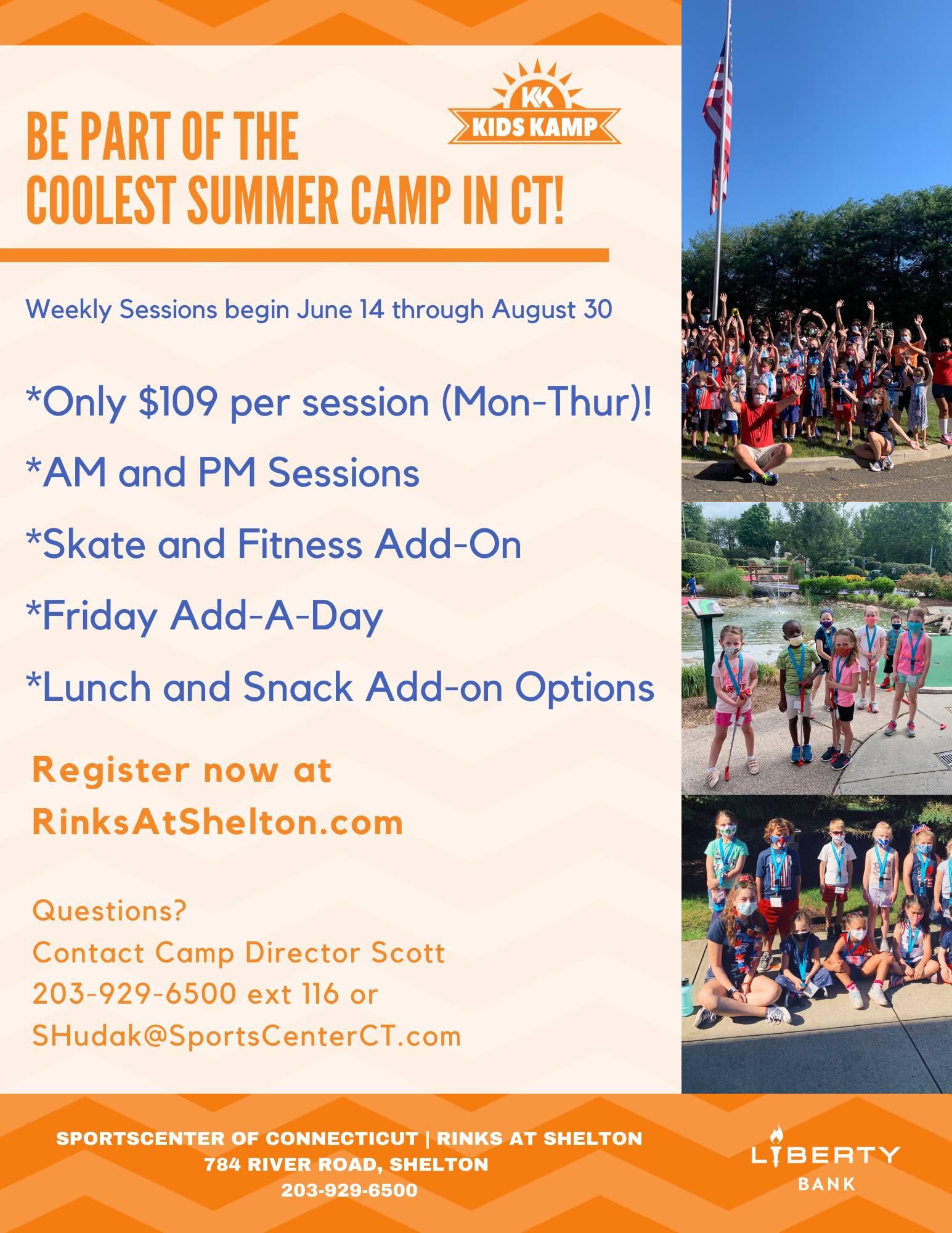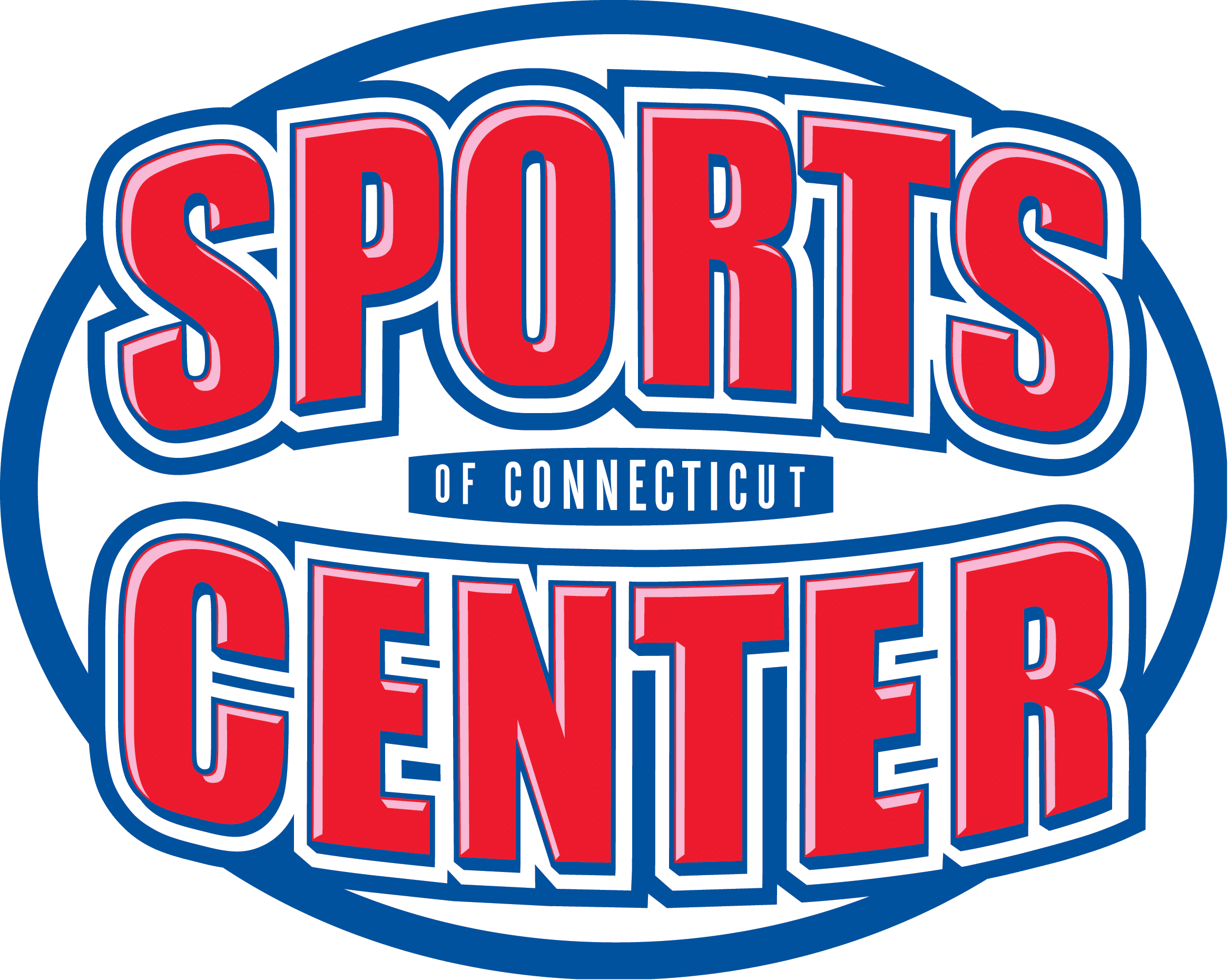 More About the SportsCenter of Connecticut
Opened in 1999 as a Golf Driving range. The SportsCenter of Connecticut has grown into the premier Family Fun Entertainment Center in New England. Situated on over 20 acres, The SportsCenter consists of over 150,000 square feet of indoor entertainment venues coupled with numerous outdoor activities. The genesis of the development of The SportsCenter was to provide children and young adults a wholesome venue they can "call their own." Over the past several decades, The SportsCenter has proven to be just that and more. For more information call 203-929-6500 or visit https://sportscenterct.com/ or follow: https://www.facebook.com/sportscenterct and https://www.facebook.com/TheRinksAtShelton as well as https://www.instagram.com/sportscenter_ct/ and https://www.instagram.com/rinksatshelton/.